Institut international Saint-Dominique de Rome
Join an international
& multilingual school
and its unique boarding school in Europe
Early

Booking
30%
reduction on 1st registration fees*
*offer valid until 30th April 2023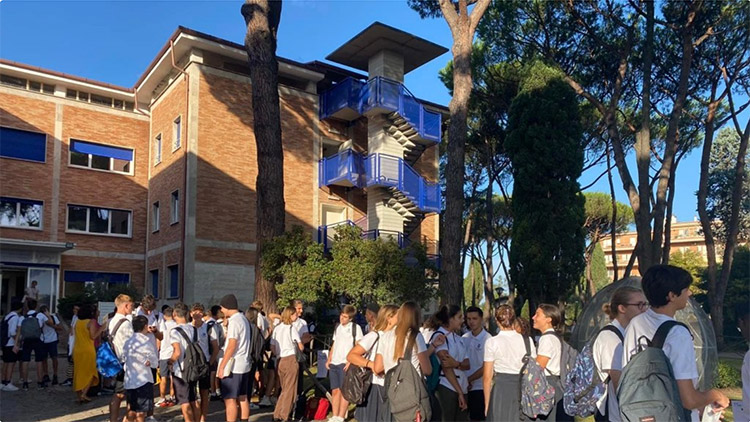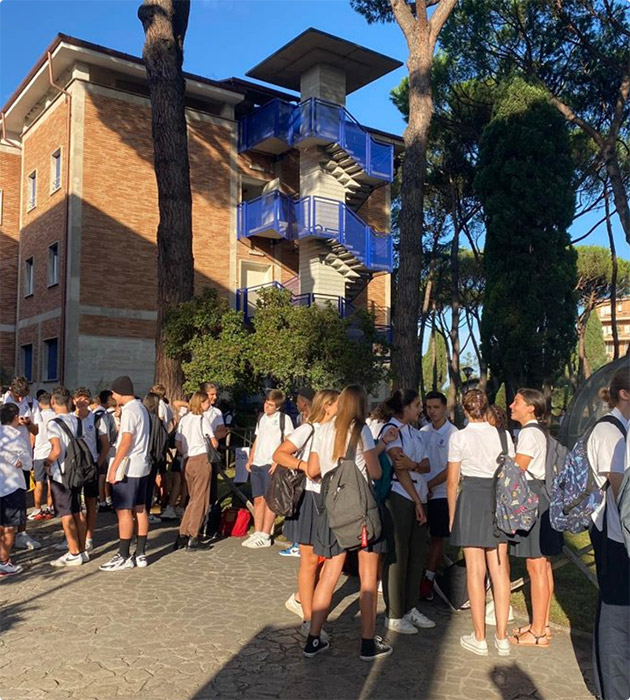 Institut International
Saint-Dominique
Welcome to the Saint-Dominique International Institute in Rome (ISD), a school of the Odyssey group, approved by the French Ministry of National Education and recognized as a partner school of the network of the AEFE (Agency for French Education Abroad). ISD offers offered excellent and multilingual education (French, Italian, English) from Pre-kindergarten to Sixth form. The learning environment plays an essential role in the development and success of each student, our spaces are designed to promote academic performance, curiosity, creativity and well-being of students. In a green setting, the Institute benefits from large spaces for extracurricular activities while being well served with a school bus service. ISD offers a boarding school to middle and high school students who wish to open up to the international scene and live an enriching human experience.
Classes
with reduced numbers
International
openning
Caring
community
Pedagogy
of excellence
Elementary school
The training provided ensures the acquisition of the fundamental notions: read, write, count, respect others. The school park is not just a simple playground, it is also a learning ground, where the ecological reality via the educational garden is already an opportunity to prepare for a reality of the world that the student must know and love. Children enjoy a structure adapted to their needs, healthy, bright, safe, immersed in nature, well organized. In this context and in addition to the physical and sports education programme, half an hour a day of varied physical activities (yoga, games, fencing, ecc.) induces students to commit more and provides students with a balance that promotes serenity in learning.
Middle school
The Middle school makes it possible to take advantage of the linguistic knowledge acquired over the past years with teaching provided 60% in French and 40% in foreign languages. When pupils start 6ème (Grade 6), they enter a multilingual course: - up to 32 hours of lessons per week - up to 12 hours of English per week as part of the "Reinforced English" system (Arts, Science , Languages and Literature) - learning Spanish from the 5ème (Grade 7). Middle school is also the time to develop one's relationship with others and with the world. Sports meetings between schools of the Odyssey network and the world of AEFE allow to exchange very easily and sustainably with students from all over the world.
Sixth form
Choosing the Saint-Dominique Institute for high school years means benefiting from an international network allowing students to give the best of themselves in a course of excellence opening the doors to the best universities. It is possible to follow several multilingual courses: Classic general program (LVA/B/C: English, German, Spanish, Italian, Italian Esabac), ESABAC binational Section, European Section in English, International Baccalaureate (IB). Openness to the world is reinforced through exchanges, the practice of arts and sports, the daily and lively discovery of world cultures.
Why join us?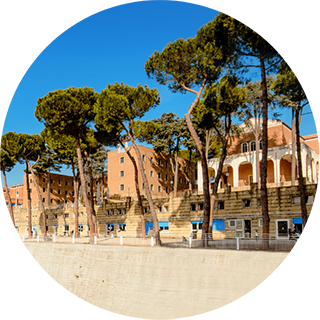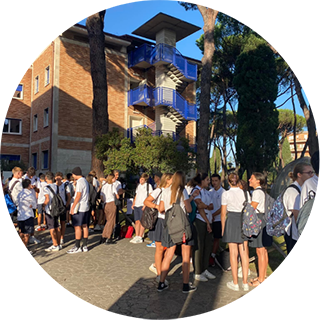 A privileged setting
for a unique experience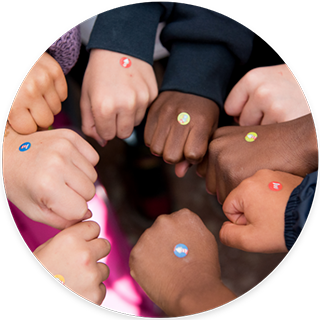 Multicultural
and international community
+ 15 cultural
and sports activities
1 exceptional boarding
school in Europe