In Rome, when international rhymes with boarding school!
Are you a family looking for an open-to-the-world study environment for your child at the start of the 2022 academic year? Have you considered boarding school solutions?
Saint-Dominique's Institute in Rome (ISD) is an Odyssey and IB World school that offers boarding school to its students. Installed on a campus of more than 5 hectares in the heart of a protected natural area, north of the Eternal City, the boarding school offers places in single or double rooms and constitutes an "all-inclusive" solution (5 days or 7 days/7) for an education combining well-being, openness to the world and excellence. Enrolling your child in boarding school at ISD means benefiting from a place conducive to carrying out the work requested by the teachers in an environment adapted to the personal development of the student.
Autonomy, sense of organization, respect for others and a taste for sharing allow students to learn to live in community, under the benevolence of an educational and pedagogical supervision team.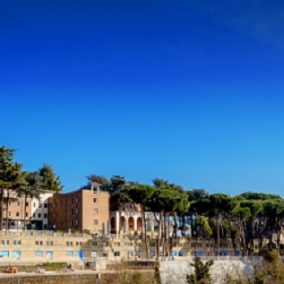 A privileged environment, open to Europe
The boarding school welcomes students from all over the world (more than 30 nationalities). Our school offers a demanding, multilingual (French, Italian, English) and international education with the IB (International Baccalaureate).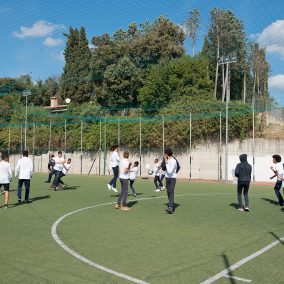 Well-being and personal development
We offer an adapted rhythm of life in a structuring and multicultural framework. After class, students attend directed study. Indeed, the ISD guarantees educational support to families. They have access to various sports and cultural activities which contribute to their personal development and balance.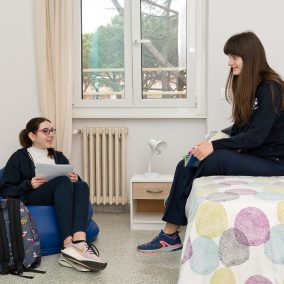 A spirit of mutual aid, convivial and friendly
Our students are welcomed in an environment that promotes the spirit of initiative, listening and sharing, where the experience of each is put at the service of the development of all. Each member of the school community thus finds their place to build an ambitious, personalized project, meeting the challenges of the 21st century.
A CULTURAL & SPORTS PROGRAM
ISD, thanks to its collaboration with Helios Viaggi, offers excursions and stays for boarding school students to discover different cities, regions and create unforgettable memories.
Culture, fun activities, sports and nature: these are just some of the ingredients we have chosen for our outing programme.