The ISD, like all schools in the Odyssey network, provides its students with a French and international education allowing them to express the best of themselves and embark on a path of excellence that will open doors to the best universities in the world. We welcome our students in a dynamic, cosmopolitan environment where each member of the community can find his/her place and build lifelong bonds.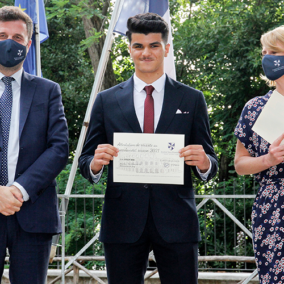 FRENCH EDUCATIONAL EXCELLENCE
Sound academic instruction delivered by accredited schools and qualified teachers Globally recognised diplomas that prepare pupils for the challenges of the 21st century.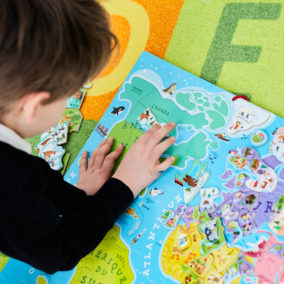 AN INTERNATIONAL EDUCATION
Rigorous multilingual instruction starting from preschool Openness to the world through mobility, twinning and cultural diversity Active and positive educational approaches to build confidence and cultivate a joy of learning.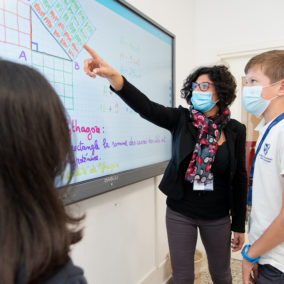 PERSONALISED SUPPORT
Individualised support for pupils as they progress through the school curriculum Pupil well-being and personal development within school programmes (extra-curricular activities, positive discipline).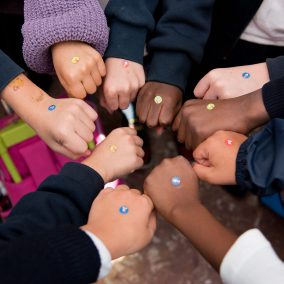 A LIFELONG COMMUNITY
A spirit of receptivity, cooperation and solidarity guiding interpersonal relationships Families fully engaged in school life Values, rules and traditions that unite the community and structure the life of the school.
As part of French National Education curricula, Odyssey schools implement academic lessons in French and English. Lessons are delivered from an early age by native speakers as part of an inter-cultural and multilingual approach. Lessons are also delivered in the host country language to foster cultural openness and linguistic abilities allowing a return to the host country's curriculum.
Thus, children educated in Odyssey schools follow a global educational programme preparing them to join the best universities in the world. As active participants in their own learning, they are able to express themselves fluently in 3 languages and are equipped with key skills to respond to the challenges of the 21st century.
The ISD places great importance on developing pupils' scientific mind and conveying a general scientific culture that will be valuable for the future. Science lessons and projects are conducted as much as possible in a multidisciplinary manner and are often delivered in English from the Primary School onwards. These subjects are aimed at:
01
Mastering the foundations of knowledge and reasoning.
02
Promoting an approach based on inquiry and experimentation.
03
Increasing problem-solving ability.
04
Developing inventiveness, innovation and environmental action.
Need more information?
The admissions office team is on hand to answer all your questions.