Welcome from the Principal
For more than 60 years, the Institut International SaintDominique has been welcoming students from a large number of countries, from kindergarten to high school, eager to follow a demanding French education that is open to the world. Pushing the door of Saint-Dominique means integrating a course of academic high requirement and benefiting from a framework adapted to the needs of each student. Our educational promise is thus embodied in a multicultural environment conducive to international education.
A school where each year students of all ages and from all continents and from all religions come to compose our classes and fill our ranks. United by common school attire, their diversity enriches human relationships, leads to mutual respect, and promotes the Francophonie in all its dimensions. A multilingual course from an early age gives access to national curriculum teaching in French, English and Italian by "native speaker" teachers. Modern languages applied to common disciplines allow students to quickly acquire the tools to understand man and the world.
A 6 hectare campus in a green setting in the north of the Italian capital with modern infrastructure, at the service of well-being: indoor and outdoor sports fields, digital classrooms, school canteen, boarding school accommodation. Welcome to the Institut International Saint-Dominique in Rome!
Benoît Bonnet
Our educational and pedagogical pillars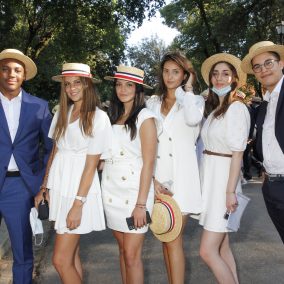 Excellence
100% success in exams every year. Internationally recognized qualifications preparing for the challenges of the 21st century.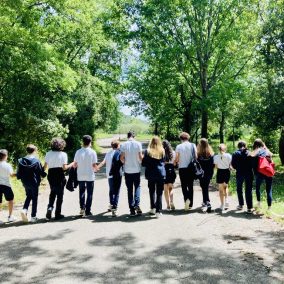 The Well-being
Supervision adapted to the needs of each student and aimed at ensuring their well-being: school life educators, psychologists, foreign language teachers, homework help.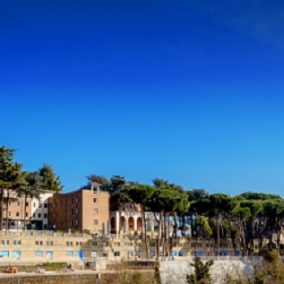 The environment
A unique, green environment where each student can interact with a place they love and respect.
This is why I am delighted to welcome you all, parents, children, new parents, new children, new interns since our international campus has welcomed almost fifteen students at the boarding school this year.