The Saint-Dominique Institute strives to promote group cohesion on a daily basis by offering a wide range of activities throughout the school year, making the school a place where pupils can live and develop. The practice of sport is a necessity. With the health crisis hitting the most vulnerable and sedentary lifestyles gaining ground, sport development at school has become a question of health, fulfilment, equality and achievement for pupils. Physical and sport activity directly contributes to children's education and allows them to:
learn common rules,
build their self-confidence,
become more aware of themselves and their bodies.
"Sport is the love of overcoming limits and community. Joy in effort, excellence, friendship, solidarity and respect: the values of sport are the same as those of the national school system".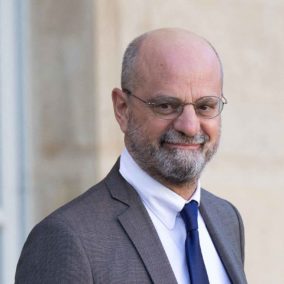 Jean-Michel Blanquer
French Minister of Education, Youth and Sport
Sports activities program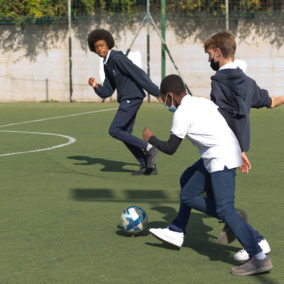 Football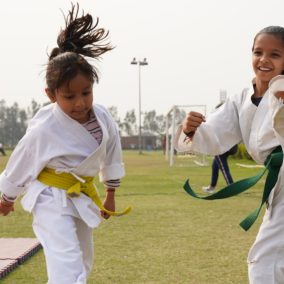 Karate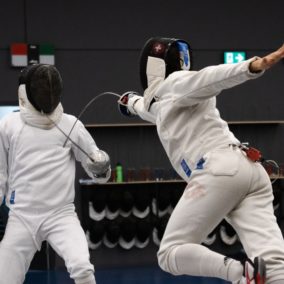 Fencing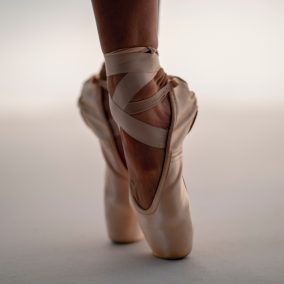 Dance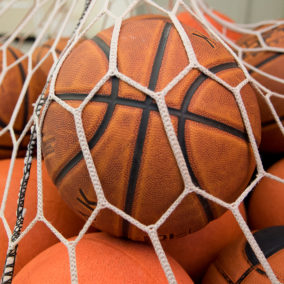 Basketball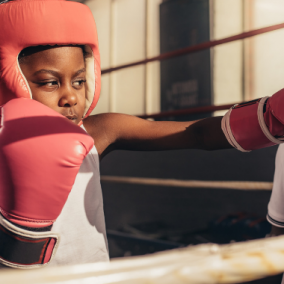 Boxing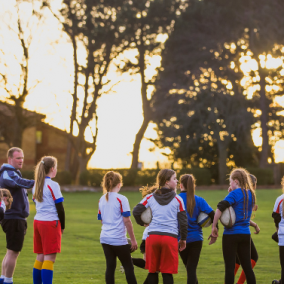 Rugby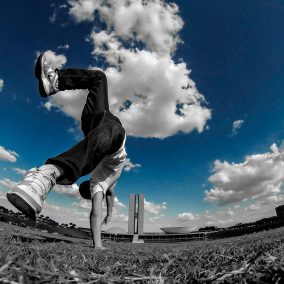 Parkour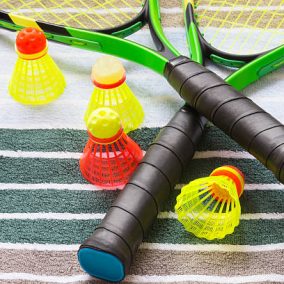 Speedminton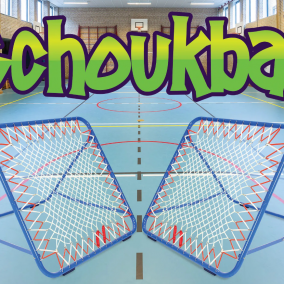 Tchoukball
Academy of Arts
Arts

In its reflection on children and adolescents' well-being, the ISD has always encouraged the discovery and learning of various arts in parallel to pupils' schooling. This year, the ISD is focusing on the pursuit of artistic excellence by presenting a broad range of activities. A varied and dynamic programme is offered to complement pupils' education: music, theatre, dance and visual arts are offered throughout the year to children of all ages. Events are open to families, parents and the wider public.

Music academy

A complete musical programme is available. One-to-one instrument lessons are taught by competent, reliable, demanding teachers committed to the steady progress of their pupils. Teachers introduce music students to orchestra practice as early as possible to give another dimension to musical preparation. Musicians take part in many musical projects and collaborate with the other arts (theatre, visual arts, etc.).

Visual arts

By teaching various techniques (painting, collages, drawing, ink) and the use of different media, teachers inspire children to invent and discover the infinite possibilities of artistic creation. The joy of playing with shapes and colours comes from being able to express their own personalities and sensitivities within a group without competition or judgement. An interactive, enjoyable and creative workshop.

Theatre

Theatre is a wonderful tool for young teenagers. It promotes and builds self-confidence, pupils can escape the school environment and enter a world where emotions, improvisation and body language prevail. Embodying a character with all the emotions they inhabit provides pupils with new experiences and allows them to overcome their inhibitions.