Vivenda
Meals cooked on site: Institut Saint-Dominique provides an internal school meals service in partnership with Vivenda, a company featuring professional equipment and qualified staff offering meals on a daily basis in accordance with the health and hygiene standards laid down by the HACCP.
Menus adapted to the nutritional needs of children: our menus are composed of high-quality, varied products to meet the requirements of pupils.
Maintaining a well-balanced diet: the Institut's goal is to balance menus, replace frozen/industrial foods with natural foods whenever possible, provide guidance to pupils in following a full menu that includes all nutrients.
Food allergies: management also pay special attention to individuals with specific nutritional requirements (allergies, intolerance, celiac disease, vegetarians) through an individualised support plan (Projet d'Accueil Individualisé – PAI).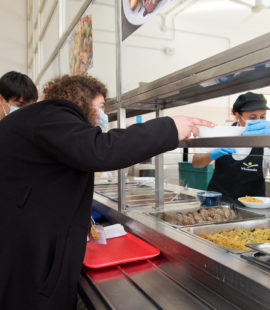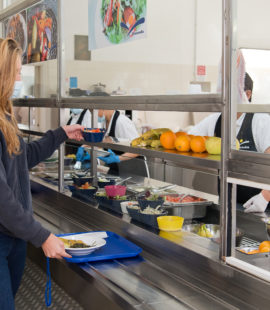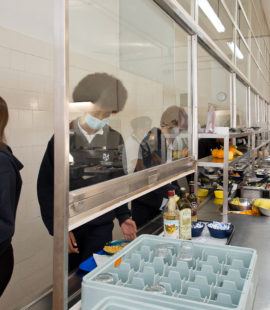 Need more information?
The admissions office team is on hand to answer all your questions.