Primary school
Pupils from 6 to 11 years of age are enrolled in the Primary cycle: discovery programme.
It represents cycle 2, which goes from CP to CE2 (6-8 years) and cycle 3, which goes from CM1 to 6ème (8-11 years) and includes 5 year groups:
Foundation Year: CP
Cours Élémentaire (Primary Programme) Year 1: CE1
Cours Élémentaire (Primary Programme) Year 2: CE2
Cours Moyen (Middle Years Programme) Year 1: CM1
Cours Moyen (Middle Years Programme) Year 2: CM2
Lundi : 8:30am-3:30pm
Mardi : 8:30am-3:30pm
Jeudi : 8:30am-3:30pm
Vendredi : 8:30am-3:30pm
Supervised study available until 5:30pm
Mercredi : 8:30am-12:30pm (Co-curricular activities until 5:30pm)
During most of the school holidays an outdoor centre is run by the ASD.
Learning the fundamentals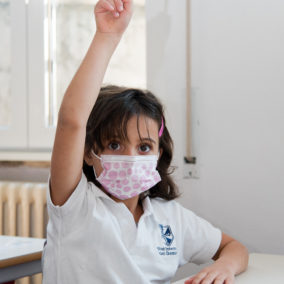 Languages
for thinking and communicating.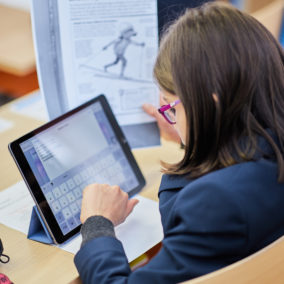 Methods
and tools for learning.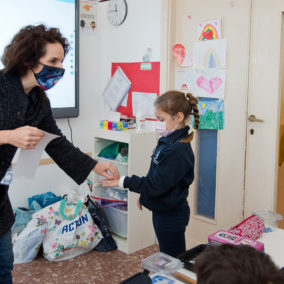 Personal and civic
development.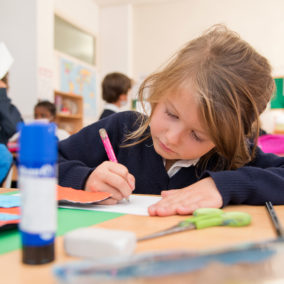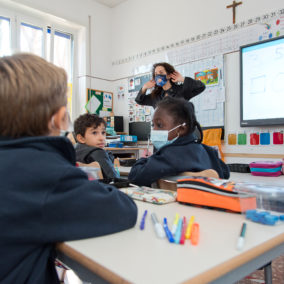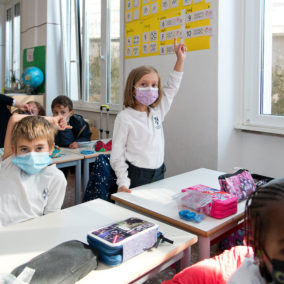 Representations
of the world and human activity.
Introduction to French – Italian – English Multilingualism:
The French National Education Programme is followed and enhanced by an Italian programme in line with bilateral agreements between the AEFE and the host country. This is combined with English teaching in line with official French guidelines. At the ISD, children develop three languages starting from preschool.
20hrs of French
3hrs of English
1hr of history, geography and sciences in English according to the CLIL methodology (Content and Language Integrated Learning)
2hrs of general Italian + 1hr for Italian speakers
On the one hand, pupils will continue to open themselves to multilingual realities. During this period, everything they have heard and seen during their 3 years of preschool will be reflected in the syntax, the exactness of the spoken word and more theoretical aspects of knowledge. On the other, they will start to engage. Engage with the school environment: inside and outside the classroom. The school park becomes not just a playground but a learning ground, where the environmental reality through the educational garden—soon to be a farm—situated on our premises, is an opportunity to prepare children for the reality of a world they must understand and love. The primary school is also when children have their first examinations.
Spiritual education is offered to children from preschool to sixth form.
Extra-curricular activities are run by the ASD (Saint-Dominique Association for Sports and Culture).